Find out all the ways you can work with us
We have created many different appointment options depending on the care you are looking for. Whether you would like a comprehensive analysis of your health for yourself, or your child, or you would like a Chinese Medicine Evaluation, nutrition appointment or a specialty test evaluation, we have you covered. Dr. Sue & Dr. Sparks work together collaboratively to serve patients with the following services.
Virtual SERVICES AT NATURALLY SUE WELLNESS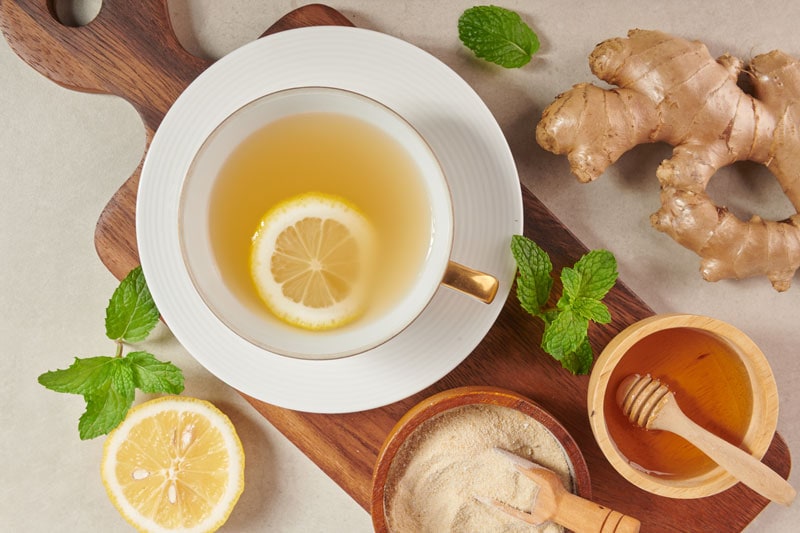 Acute VIRTUAL Naturopathic Visit
Have a cold? Flu? UTI? Ear infection? Sinus Infection?
Naturopathic Medicine is highly effective for acute health concerns. If you have a new infection (adult and/or child), there are countless homeopathic remedies, vitamins and at home techniques that our practioners can help you with! These remedies will be carefully selected for your unique health presentation. 
We have had great success keeping patients off of antibiotics and anti-viral medications for sinus + ear  infections, cold's, flu's, UTI's and more! 
It is important to remember that the faster you address your acute health condition, the better! 
You can also purchase from our shop page our platinum cold and flu kit so you have all of the natural remedies on hand to take right away at onset of illness. If you purchase any of these DIY packages, you will get our dosage guide!!!
Comprehensive Adult Naturopathic 60 min Virtual New Patient Appointment
This appointment is designed to offer you a comprehensive analysis of your health.
The doctors will do a deep dive into your history in order to figure out the root cause of your chronic health condition. Have chronic gastrointestinal concerns?  Chronic fatigue? A thyroid condition? Recurrent vaginal infections or UTI's? Anxiety/depression or mood disorder? Hormonal concerns (men/women)? Hair Loss? Acne? Eczema/rash? Metabolic disease (ie. diabetes, hypertension, high cholesterol)?  We got you covered!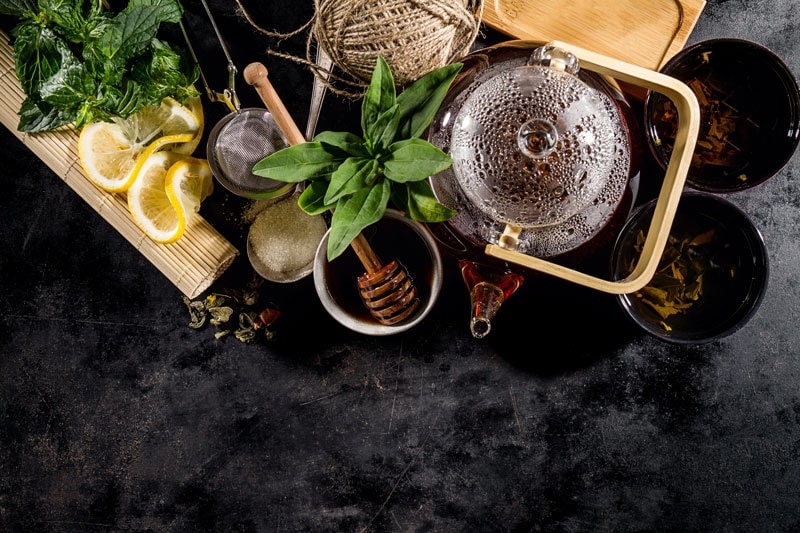 This appointment includes educational handouts and resources, at home healing techniques, nutritional recommendations, a specialized treatment designed for you and your unique presentation, lab work (depending on where you live, you will either go to a walk in lab, or will receive a lab req to get labs done through your insurance) + more!
Depending on your case, doctors may also suggest doing speciality labs including food allergy/intolerance testing, DUTCH hormone + adrenal testing,  Lyme testing, Stool testing, Hair mineral analysis, Mycotoxin testing, Organic acid testing, Environmental Toxin testing + more! 
None of these tests are mandatory to work with the  practitioners, however, they will always share different tests that they trust that can help you get results quicker and give them a roadmap to help you heal. 
Not able to afford some of these out of pocket speciality labs? It's okay! Our practitioners will do their best to work on your case depending on your personal financial situation. 
It is recommended by our team to follow up every 4-6 weeks in the initial stages of your treatment so the practitioner can monitor your progress, change up treatment as needed, and swap remedies for others as they continue to work on all of your organ systems. The more consistent you are with follow ups and compliant with your health plan, the easier and quicker it will be to yield the results you are looking for. 
We offer 30, 45 and 60 minute follow up appointments.
After your initial new patient appointment and your follow up appointments, any natural remedies the practitioner suggests for you will be sent as a link to your email to be purchased through Fullscript, our trusted vitamin dispensary. These items will be shipped right to your door, and therefore will not require you to hunt down any of the items we suggest! We want to make this process as easy as possible for you.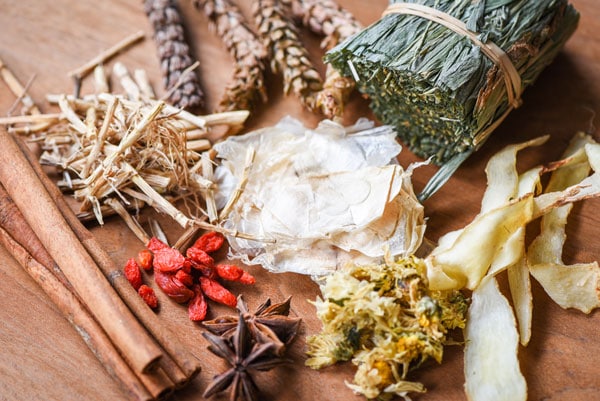 Complex Adult Naturopathic 90 min VIRTUAL New Patient Appointment

This appointment option will include everything in the Comprehensive 60 min visit (as detailed above), however are for more complex cases that will require much more time and research by our team. You will be allotted an extra 30 min for this appointment opposed to 60 min for the comprehensive visit. 
This appt is reserved for patients with Autoimmunity, Cancer, Chronic Lyme disease and any other complex diseases or disorders. 
Our practitioners take your health seriously and if it's a complex health concern, they speak with other doctors and do extensive research for your case.
Think of our doctors as detectives! 
Pediatric 60 min VIRTUAL Appointment; Basic or Complex

This appointment is reserved for your little ones and is a lower cost than an adult visit.  It will include everything in the Comprehensive Adult appointment.  
Depending on your child's health condition, this will fit into the Basic or Complex appointment options.
Common pediatric concerns we see often and have success with are ear infections, stomachaches, acute infections, rashes, food intolerances/allergies, vaccine detoxification + so much more!
We also have parents who make appointments for their child in order to keep them in optimal health, and prevent future health concerns. 
Homeopathy is one of our favorite modalities for children, as it is safe and effective.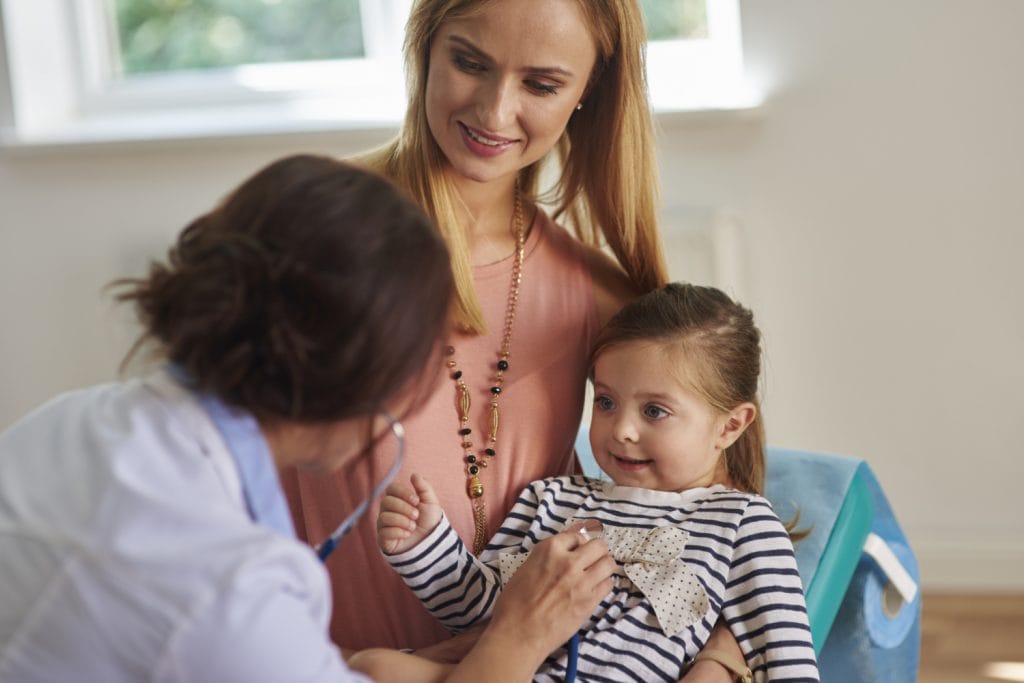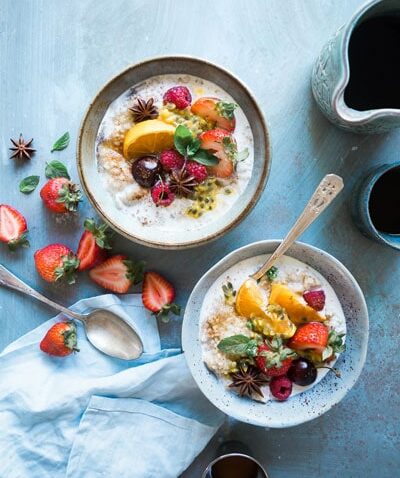 VIRTUAL Nutrition Consultation
You are what you eat. Not sure how to eat healthy? Confused by all of these new diets and not sure what is right for you?  Our practitioners can help!
Nutrition is foundational to healing any health concern and preventing disease. Eating a clean diet is #1 before even adding in supplements. Supplements will SUPPLEMENT a good diet!
Our practitioners are trained in holistic nutrition and can help you with your day to day routine, walk you through healthy meal options, provide you with recipes, as well as give you resources as to the best and most cost effective places to shop for groceries.  You will leave with your questions answered and a clear plan on how to proceed with healthy eating. 
If you need to be held accountable, no problem! Book regular follow ups to continue working on your nutrition goals!!
VIRTUAL Chinese Medicine Evaluation
We offer a Chinese Medicine Evaluation for those who are looking for a different perspective into their health condition or for those who feel like they are all out of options. Chinese Herbal Formulas can help patients heal and reverse chronic health issues even if all labs and imaging come back "normal." Dr. Sparks does a thorough symptom picture intake to uncover the proper Chinese Medical Diagnosis and offers a formula in the form of pills or tea.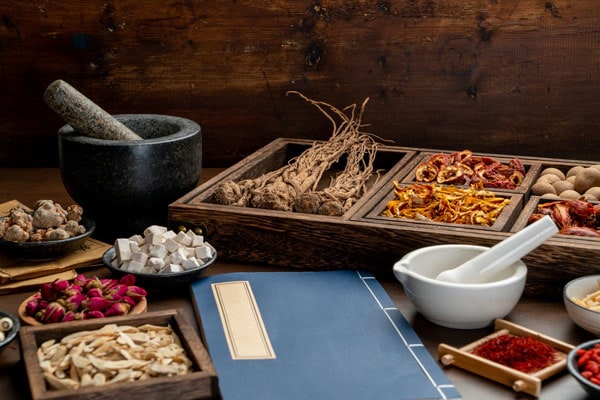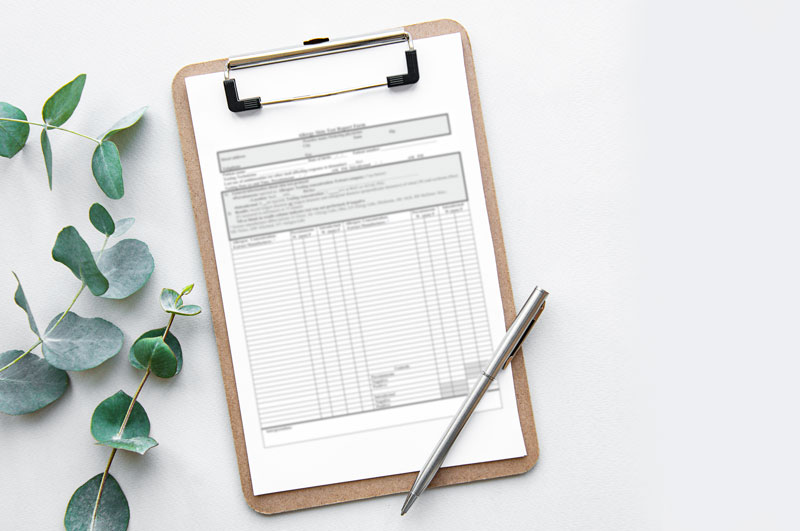 VIRTUAL 60-min Specialty testing Evaluation + Treatment
Do you have just one main health concern and are looking for a specialty test to be ordered by one of our practitioners and an analysis of results + health plan? 
We have created this service for those who do not have an extensive health history and just want to focus on one area of their health. We would be skipping over the first new patient intake and just providing a results review and health plan appointment. 
We can offer the following tests under this model: 
DUTCH hormone panel
GI Effects Comprehensive stool analysis (H pylori is an add on test)
GI Map Comprehensive stool analysis (H pylori included)
US biotek Delayed Hypersensitivity Food allergy panel (IgG/IgA)
Carroll Food intolerance food evaluation
Our practitioners always have a medical education session with the practitioners at the speciality lab company before your results/treatment appointment to assure they are getting a comprehensive analysis of the results. This is a bonus because you have two doctors in on our case!
After the results review, we recommend patients continue follow up with our practitioners to ensure the best progress in your treatment.
This option would require you to purchase the speciality test (contact us to inquire about pricing) + the cost of the 60 results appt.
VIRTUAL Patient advocate services
Did you go to a doctor for a health condition and leave confused/overwhelmed/hopeless and need guidance? 
Our practitioners can help answer questions related to your doctors appointment and any research you have personally done. 
They can also share with you treatment options for your health condition.
Think of this appointment as a second opinion/more thorough explanation of your diagnosis.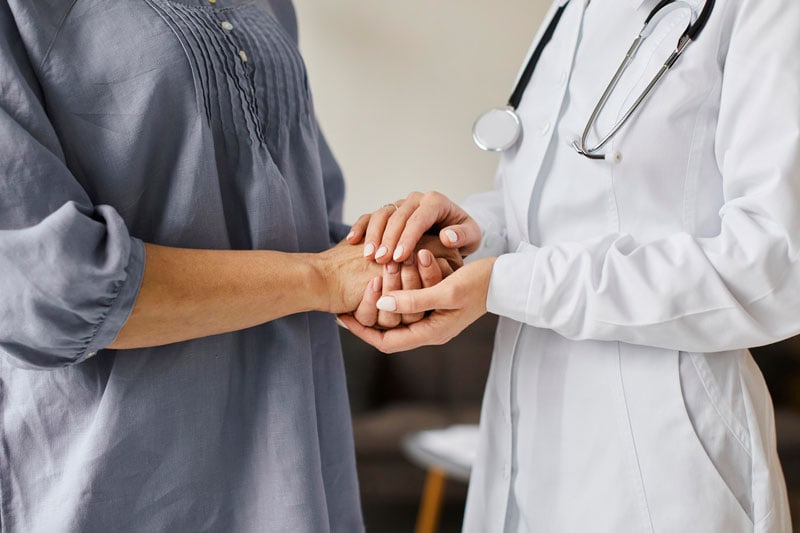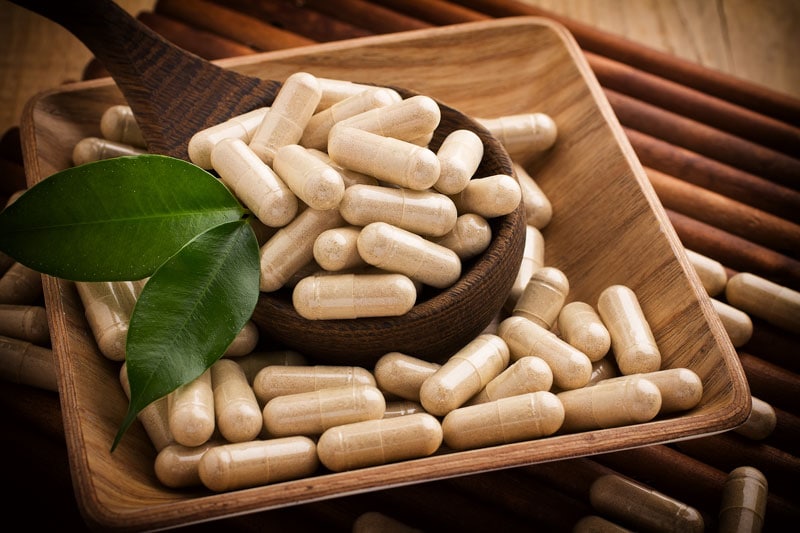 VIRTUAL Supplement review
Have you gone to so many different doctors and accumulated tons of supplements and are taking way more than you can handle? 
Do you want to know if your supplements are of quality and/or are necessary for your case? 
This is an appointment if you are looking to also consolidate your supplement regimen, as we understand how pricey supplements can be.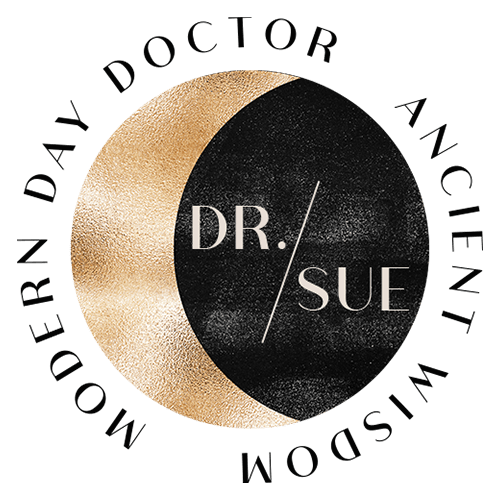 "DR. SUSAN IS THE ABSOLUTE BEST!"
I have been working with her for 10 months now and my health has improved so much. She is the first doctor to have opened my eyes to the connection of mind, body, spirit, and both physical and emotional health - something that so many other doctors overlook and fail to mention. One of my favorite things about Dr. Susan is how much she truly cares about me as a whole person, and not just another patient who is sick or has an illness. I could not be happier with being one of Dr. Susan's patients and would recommend her to anyone considering taking the plunge (yes, naturopathic healing seems expensive, but is worth every single penny, especially with a doctor like this).
"DR. SUE HAS LITERALLY CHANGED MY LIFE!"
I've been dismissed and forced to believe it was all in my head for 35 years of my life - until I met Dr Sue. Dr. Sue has literally changed my life. Not only did she give me the answers that no other doctor was ever able to provide, but also she has helped me balance many other aspects of my life. Her treatment plan has worked wonders - I got back on my feet in less than a year! I'm forever grateful our paths crossed! I have been so inspired by natural medicine that I decided to quit my job and pursue a career in Naturopathic Medicine and begin on the journey of becoming an ND!
"TEARS OF JOY!"
I am sitting here writing this with tears of joy (no really). For YEARS, I had seen dozens of specialists trying to determine what was wrong with me. I had given up all hope, and a friend had recommended I meet with Dr. Susan Cucchiara. Within the first hour of meeting with her, I finally felt as if I was seen as a person, rather than a lab rat. Dr. Sue was extremely sympathetic to my years of struggle, and never once doubted my symptoms. She stayed positive throughout the meeting, and made me feel so confident that we will finally figure out the cause of my pain. After three months of seeing her now, I know what is actually wrong with me! All those years of suffering and pain, all the years of doctors telling me there was nothing wrong with me (or just filling prescriptions to hide my symptoms) had finally ended. I cried tears of joy the day Dr. Sue called me with positive test results. I had the utmost confidence in her since day one, and she has always listened carefully to each and every word I have expressed to her. Her all-natural regimen specifically created for me has already began to make me feel so much better. I am SO excited to see my progress over the next few years with Dr. Sue! I would HIGHLY recommend anyone to visit with Dr. Sue! I cannot thank her enough for finally giving me the answers I waited to hear, for years.
"DR. CUCCHIARA IS A GODSEND!"
Dr. Cucchiara is a Godsend! I am a medical professional and have for decades struggled to see results with multiple experienced dermatologists and MD's - none of which cured my symptoms. Dr. Susan was able to heal me in less than 2 months - AND NATURALLY! Her treatment plan has CURED (yes cured) my adult onset cystic acne - I now have clear skin which I never thought I would get back - thank you for giving me my confidence back! NO MORE migraines or premenstrual symptoms!!! Dr. Cucchiara is now treating my entire family, loved ones and friends. Thank you Jesus for allowing me to cross paths with her healing mind and caring heart!
"DR. SUE IS THE MOST INCREDIBLE DOCTOR!"
Dr. Sue is the most incredible doctor I've ever worked with. She cares about the WHOLE YOU, not just your symptoms. She takes her time to get to know you and learn the whole picture so she can target the root cause. She will make you feel so supported and cared for. I have never felt rushed out or dismissed, like I have with so many other doctors. She is a true holistic healer. I couldn't recommend Dr. Sue highly enough!!
"My only regret with working with dr Susan Cucchiara is not doing It sooner."
I can't tell you how much time and money wasted elsewhere but I'm so glad I took a chance and started working with her to improve my health. When you know something just isn't right with your health and you're not getting the thorough attention you deserve from other doctors (east or west) it's very discouraging and frustrating. Dr Susan is very thorough while at the same time doesn't push you to do testing that isn't necessary. In a few months of working with dr Susan I fixed my deficiencies and learned new techniques to improve my health that will stay with me forever. After removing gluten (due to my new celiac diagnosis) and replenishing vitamins/minerals I have seen improved digestion, weight/inflammation loss, more energy, clearer skin (Acne on my face/eczema on my hands) and best of all improved mood. I haven't felt this positive and happy since high school. I will be a forever client.
"DR. SUE HAS LITERALLY CHANGED MY LIFE!"
Dr. Susan has helped me immensely in my struggles with anxiety and panic attacks. After working with her for only a couple months, my baseline is so much more stable. I can take things in stride more easily, and I feel more equipped to handle stressful situations. She is an extremely generous, intelligent, compassionate healer, and is truly invested in the well-being of her patients. I recommend her to anyone and everyone, friends and strangers.
"What an unbelievable experience"
Dr. Susan is amazing!! What an unbelievable experience I have had with her since starting with her last April. She has helped get me on a healthier routine through analyzing my blood results and creating a personalized plan for me through supplements, cleanses and lifestyle changes. She is a true healer and I highly recommend seeing her - I've never felt better! You get a more personalized and in depth experience with her vs other doctors and naturopaths. She takes the time for each and every patient and my entire family sees her now.
"I beat strep naturally WITH NO ANTIBIOTICS"
Amazing! Dr. C's approach to medicine will make you feel better and set you up for long term health and wellness. After 8 consecutive rounds of antibiotics destroyed my gastrointestinal system, I suffered from terrible GI issues for nearly a year. After Dr. C healed my gut, I got strep AGAIN; I was devastated, and there was no way my body could withstand more antibiotics. But with Dr. C's guidance, I beat strep naturally WITH NO ANTIBIOTICS in just four days - verified by lab culture. She's a god send! And a wonderful human to boot!
"Dr Susan is an angel!!"
Dr Susan is an angel!! She actually cares about your health. She listens and takes time to get to the bottom of it. She's also the sweetest person I've met! She goes above and beyond for her patients. When I first started seeing her I was dealing with really bad anxiety and could barely sleep. She has helped me so much not only with both but also with my overall health. I use to get sick ALWAYSSSS during the winter and (knocks on wood) this winter have not been sick at all thanks to Dr Susan. If you want a doctor that won't waste your time/money and actually cares then Dr Susan is the one.
"Dr. Cucchiara's treatment increased my testosterone"
About a year ago I started seeing Dr. Cucchiara regarding a few health issues I had. One of them was my testosterone, it was getting worse. My doctors would only prescribe medication that didn't help me. After seeing Dr. Cucchiara and explaining my issues with the testosterone we started her treatments right away and I stopped all medication from my previous Doctor (the ones that mentioned that I had to be on it for the rest of my life). Dr. Cucchiara's treatment increased my testosterone. I feel so much better and I have more energy, I feel like a new person. Thank you Dr. Cucchiara for improving the quality of my life. Dr. Susan has been a huge help for my health. I have been seeing her for over a year and I feel like a new person. She is very professional and knowledgeable. My health has improved tremendously, thank you Dr. Susan.
"My symptoms were gone super quickly!"
Dr. Susan is an incredible naturopathic doctor who helped me cure my sinusitis with simple natural remedies. Not only was I cured with common vitamins, my symptoms were gone super quickly! I highly recommend Dr. Susan!!
"I don't feel like I just have another doctor, I feel like I have gained a friend"
I started seeing Dr Susan in May for an issue that was ongoing and I was not getting anywhere with my primary doctor. After working with her that issue has totally cleared up within a few months! Dr. Sue is beyond caring, so sweet, and truly listens to you and how you are feeling. She not only asks about the physical symptoms but also gets to know you as an actual person and on an emotional level. Recently my 3 year old went back to school and brought home a bad cold that I of course caught. I e-mailed Dr sue to see if she could help and she instantly set up an appointment with me for a quick 20 minute call ON HER WEEK OFF!! She reviewed my symptoms and helped me go through the supplements and remedies I already had in my house, wrote me a treatment plan emailed it to me immediately and within 3 days I was 100% better!!! I have never in my life had a cold disappear so quickly as they always last 8-10 days. Im so so so fortunate to have found this doctor she truly cares about each and every one of her patience. I don't feel like I just have another doctor, I feel like i have also gained a friend. Thank you Dr susan for always being available, professional, sincere and on point!!!
Ready to feel like yourself again?
Click below to make an appointment for a virtual session with one of our doctors and naturopathy specialists. Together we will create a plan for you to move forward and find your light.